Protecting Our Women's Health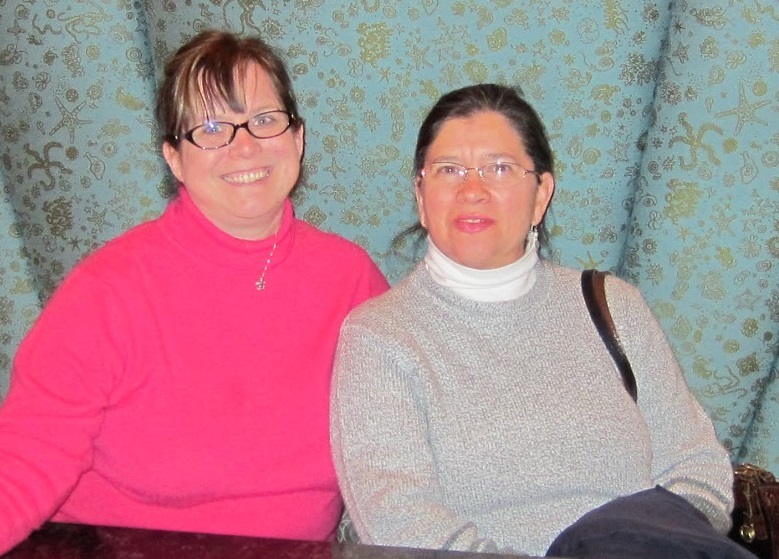 October is Breast Cancer Awareness month and for this Becky's Beat I chose a photo with a dear missionary friend who is a breast cancer survivor.  It hits close to home for me because I'm in a high-risk category myself and have had several biopsies, but praise the Lord, so far have avoided the disease. 
Unlike the past, this is a highly treatable and survivable disease, provided it's caught in the early stages.
The conversation in this country on women's health care tends to focus on productive rights/responsibility (the mother's versus the baby's rights), but I'm an advocate for broader women's services including mammograms, sonograms (in my case), prenatal and postnatal care.
We lose too many women to breast cancer and postnatal deaths, and this is unacceptable to me.
Please, PLEASE women I beg you to get your exams.  Not annually in my case because I no longer have insurance and can't afford it that often, but at a minimum every other year or every third year.  Don't wait to learn you have the disease until it's stage 4 or has metastasized to other organs.  Also in my case, chose a deodorant that doesn't include aluminum and remove the underwires from your bras (this one really bummed me out, but it disrupts the energy flow on your prime meridian and post biopsy, I had real issues with this.)
Additionally, please new mothers, I had a conversation this week with a lady at a rally who was born to a midwife in Douglasville many years ago.  Whatever path you chose for your pregnancy, please get regular check-ups, take your vitamins and regulate your diet for your health and your babies. 
If you don't have insurance, there are pregnancy resource centers in Douglasville and in Stockbridge that would love to help you.
The state house last year proposed legislation and will continue those efforts in the upcoming session to improve the support systems in the state to make sure these services are available to the women in our state.
This is an issue where Together We Need to do Better.  No woman should die from delivering a baby in our country or state.