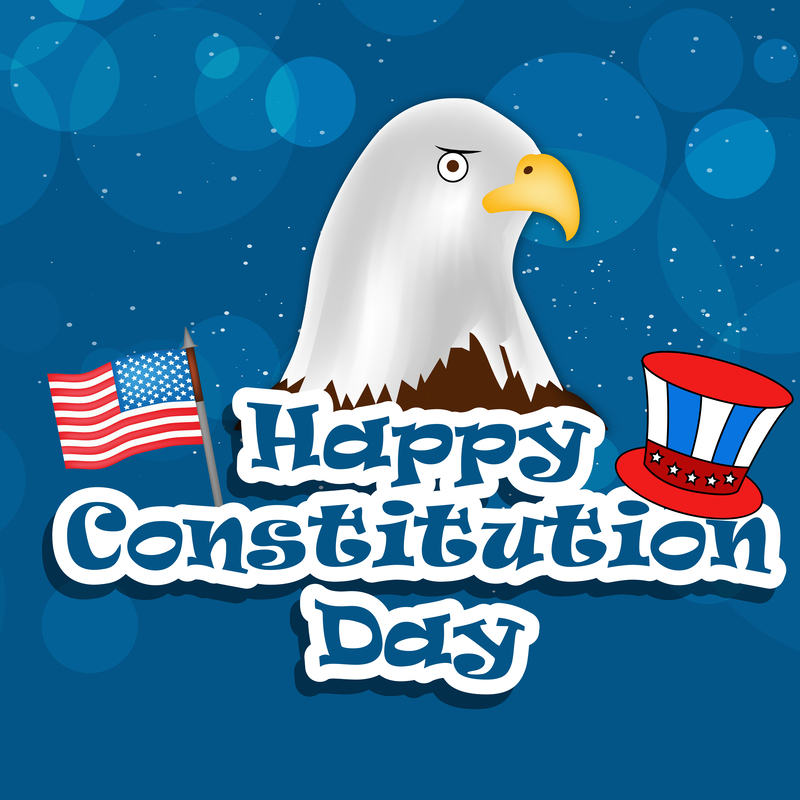 September 17th is Constitution Day!
On this day in 1787 the delegates to the Constitutional Convention in Philadelphia finalized and signed the Constitution they had created.
The ratification process was completed on June 21st, 1788. The effective date of the Constitution was March 4th, 1789. In effect for 231 years, it is regarded as the oldest written and codified national constitution in force in the world!
The preamble to the Constitution reads:
We the People of the United States, in Order to form a more perfect Union, establish justice, insure domestic Tranquility, provide for the common defense, promote the general Welfare, and secure the Blessings of Liberty to ourselves and our Posterity, do ordain and establish this Constitution for the United States of America.
God Bless the United States of America!
May we continue to strive toward the creation of a "more perfect union".
Happy Constitution Day!